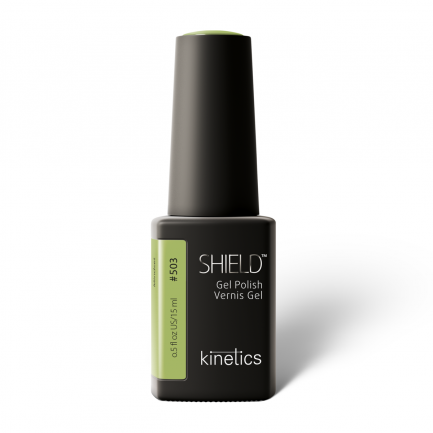 #503 MINDSET
DESCRIPTION
Aspiration to Zen mode is the first impression of this calming green shade. Exposing peace of mind, we enlighten our auras with this special shade of nature and liveliness. As green symbolizes harmony and growth, we encourage you to clear your mind and "nd your peace.
INSPIRATION
Green traffc light
SHIELD PROFESSIONAL NAIL POLISH 0.5 fl oz/15 ml
Shield gel polish is a classic 3-step highly pigmented professional formula with a wide color range. It cures in both UV and LED lamps. All Shield colors are available also in SolarGel Professional Nail Polish formula.