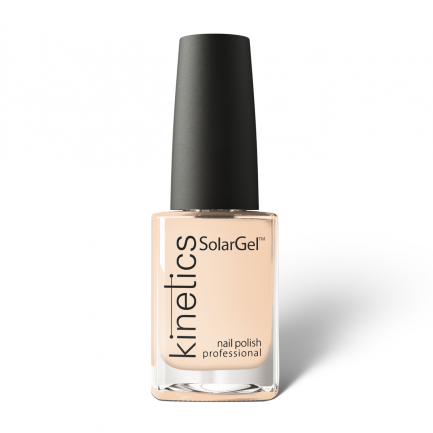 #421 Loading Beige...
DESCRIPTION:
Sandy Beige
A color that helps you start over, purify your mind and push the restart button. The first days of a sunny spring at the seaside near a calm forest, catching those warm rays of sun. Close your eyes and just take a moment, breathe deeply and start loading beige to your mind. This is a new page – a new beginning, the next level.
INSPIRATION:
Sand castles
Cappadocia
Sandy spring wind and calmness
SOLARGEL PROFESSIONAL NAIL POLISH 0.5fl oz/15ml
SolarGel is a 2-step latest-generation nail polish system that uses elements of gel polish to achieve superior shine and give it a gel-like look whithout drying in a lamp. It has a scratch-resistant top coat, providing longer wear time compared to traditional nail polish.
FEATURES:
Up to 10 Days Wear
Incredible glossy gel like shine
3d brush - application as easy as never before