Welcome to the new era of gel polish - HEMA free!
Kinetics has always thought about how to make our products with higher quality, easier to use and now also more safe for our customers. Find out everything you need to know about hema and why we soon will have a new HEMA free gel polish line.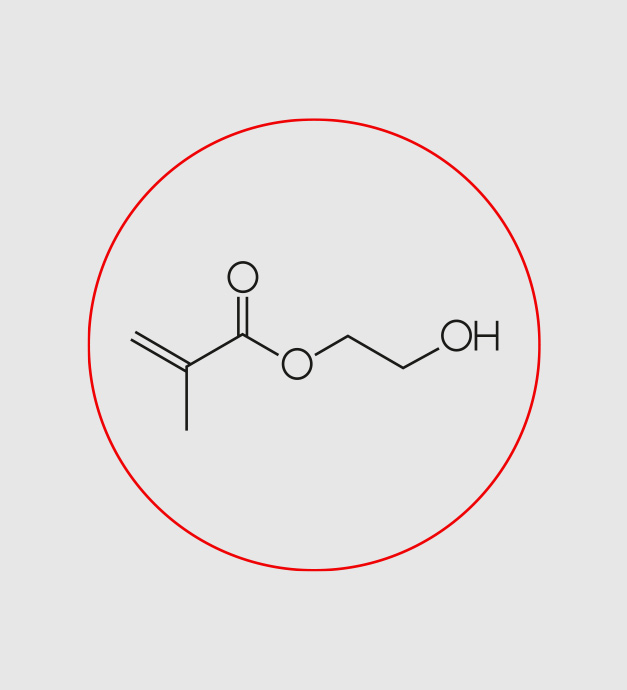 WHAT IS HEMA AND WHY IS IT IN GEL POLISH?
Gel polish contains monomers and one of the most widely used monomers is HEMA.
HEMA is used in nearly every gel polish formulation in the world and It has been so since the very beginning of the gel polish industry because HEMA helps improve adhesion and viscosity of the gel polish. Till now it was in all KInetics Shield products, but it's about to change!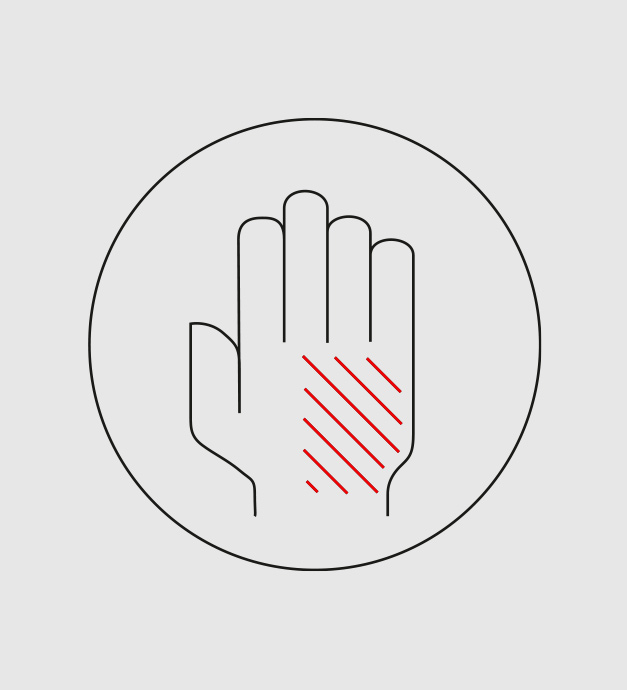 WHAT HARM CAN HEMA DO TO ME AND HOW?
When used without proper care and exposed to bare skin, HEMA can penetrate the skin, and in some cases cause adverse skin reactions like itching, peeling, skin redness.
HEMA has a very small size of molecules and dissolves well in water. This makes it a perfect ingredient to penetrate deep in the skin. Unfortunately, it is not good for the skin as it can sometimes cause inflammatory reactions.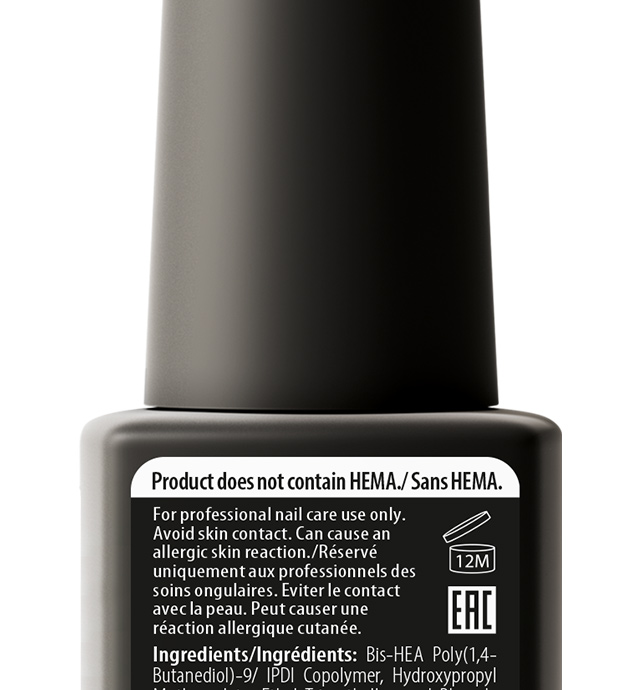 WHY DID WE PRODUCE THE NEW HEMA-FREE PRODUCT LINE?
Here at the Kinetics R&D laboratory we are always thinking about how to improve product safety without sacrificing its quality. We have reformulated our Shield gel polish products making them HEMA-free and significantly reducing risks of skin irritation for nail professionals and their customers.
We chose a much safer and more expensive ingredient, HPMA, that has bigger size molecules and doesn't dissolve in the water so it can not penetrate the skin so easily. It is not considered an irritating ingredient.
We believe that safer, less irritating HEMA-free gel polish will become the new industry standard.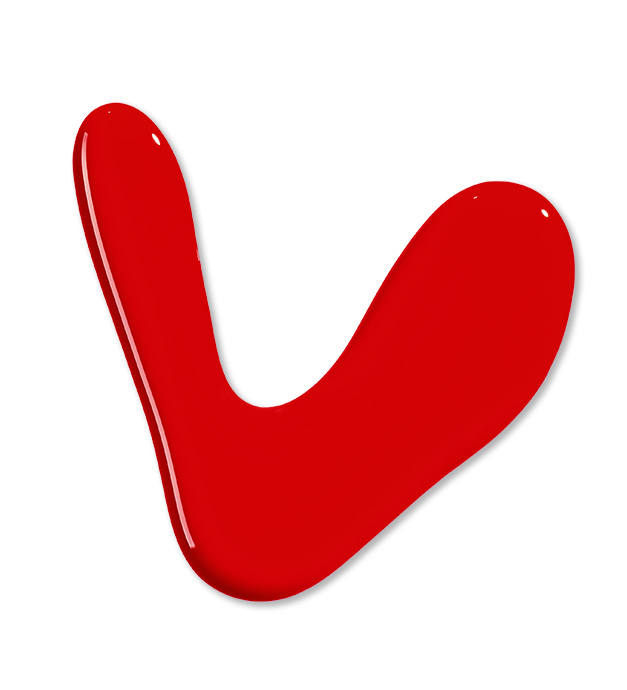 WHY SHOULD I CHOOSE HEMA-FREE PRODUCTS?
You should choose HEMA-free products if you want to:
Attract customers with known sensitivity to gel polishes or get back lost customers.*
Attract customers who care for their health and want to minimize any health risks.
Be the first to follow the upcoming industry standards.
Build your image as a responsible and caring business.
* We must state this clearly that the new HEMA free line is not a guarantee to no allergies, but it has significantly decreased risks, so it is worth trying to get your customer back.
Q&A
IS THE NEW HEMA-FREE PRODUCT LINE COMPLETELY NON-ALLERGIC?
No it is not. A customer might be sensitive also to other ingredients of the gel polish. Basic rule to minimise any allergy risks is to avoid touching the skin with product and cure it properly with a good quality lamp.

WILL ALL KINETICS GEL PRODUCTS BE HEMA FREE?
Eventually yes, but not all at once. We will start with bases, tops and 8 shades and then, during 1 year all Shield products will become HEMA-free.

WILL THE HEMA-FREE PRODUCT QUALITY BE DIFFERENT?
Our main goal was to create the same quality product, however we did go even further. All the tests, where we tested new products versus old products showed the results of new products being evaluated as even better than old ones.

WILL HEMA SOON BE BANNED FROM USING IN GEL POLISH PRODUCTS?
It is not decided yet, and we can't assure that it will be banned in 2 years. However it is banned from using in the cosmetics products that apply on the skin. And it is allowed only in nail products for professional, not home use.
BE THE FIRST, WHO GETS THE NEWS, WHEN WE WILL LAUNCH THE NEW PRODUCTS AND GET THE 15% OFF YOUR FIRST PURCHASE!
Very soon you will be able to purchase Kinetics Shield HEMA free products. Leave your contacts below, if you want to be notified, when the products will be available and also to receive a special offer.