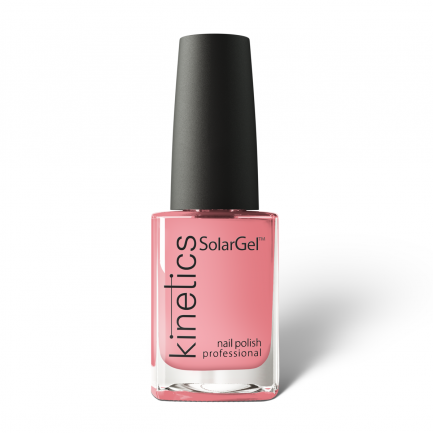 #456 SYNERGY MATCH
DESCRIPTION:
A simple but noticeable pink shade of English tea roses reminds you of that synergy between mother and daughter: matching like a palm and a glove, and complementing each other. Flashbacks from childhood – wearing mom's lipstick and hoping to be like her one day.
INSPIRATION:
Pink lipstick
English tea roses
Mom's jewellery box
SOLARGEL PROFESSIONAL NAIL POLISH 0.5fl oz/15ml
SolarGel is a 2-step latest-generation nail polish system that uses elements of gel polish to achieve superior shine and give it a gel-like look whithout drying in a lamp. It has a scratch-resistant top coat, providing longer wear time compared to traditional nail polish.
FEATURES:
Up to 10 Days Wear
Incredible glossy gel like shine
3d brush - application as easy as never before
Featured On Collection:
ROOTS