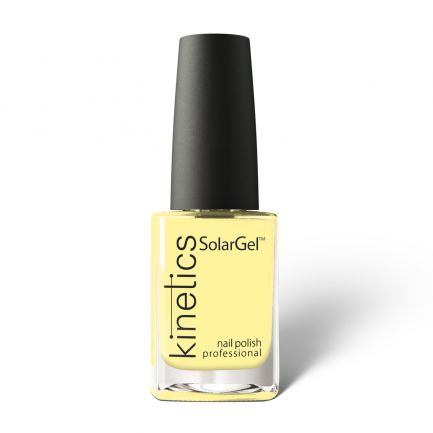 #530 LUMINOUS PEACE
DESCRIPTION
Light yellow
Light luminous yellow is a shade of happiness and optimism, calming and energetic at the same time. Yellow brings fun and joy to every place. Imagine the pleasure of glaring sun reflections on an island while enjoying refreshing lemon sorbet – this is the color of happy-go-lucky holidays.
INSPIRATIONS
Lemon sorbet
Diane Leonard artwork
Island sun
SOLARGEL PROFESSIONAL NAIL POLISH 0.5fl oz/15ml
SolarGel is a 2-step latest-generation nail polish system that uses elements of gel polish to achieve superior shine and give it a gel-like look whithout drying in a lamp. It has a scratch-resistant top coat, providing longer wear time compared to traditional nail polish.
FEATURES:
Up to 10 Days Wear
Incredible glossy gel like shine
3d brush - application as easy as never before